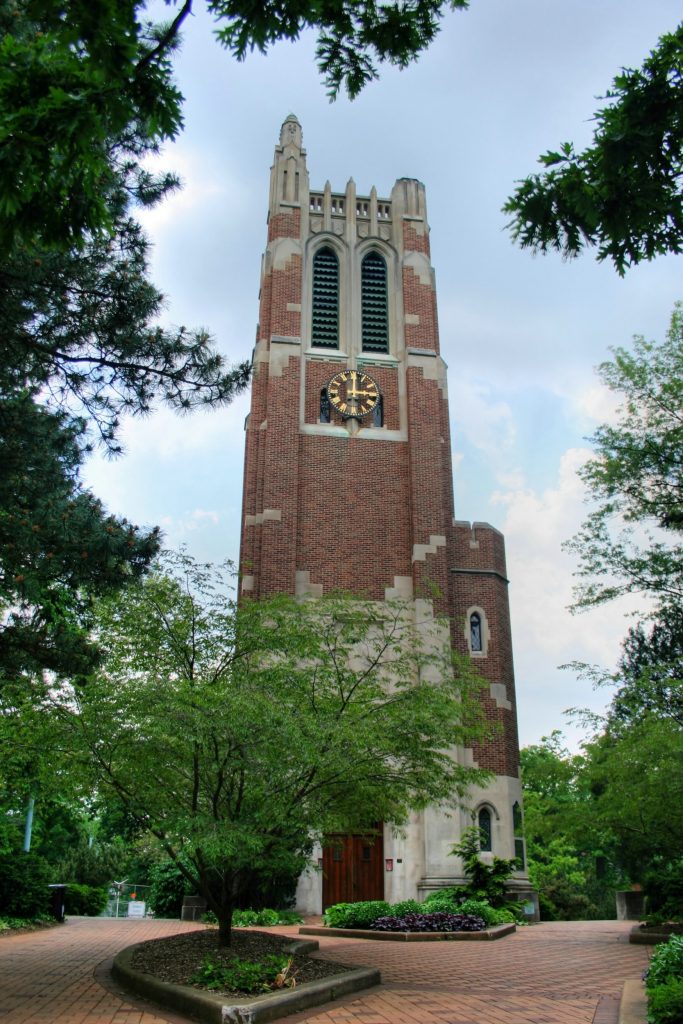 Getting Started
The Student Veterans Resource Center (SVRC) at Michigan State University welcomes prospective service members, veterans, and their families. Our office works collaboratively with the Office of Admissions to provide military and veteran students interested in attending MSU with the necessary information to begin the application process. If you are planning on using GI Bill® benefits, you can find information on how to use those at Michigan State University here:
GI Bill Overview
---
All prospective students are encouraged to contact the Office of Admissions to discuss the application process and admissions criteria. For a full overview of the application processes for freshmen and transfer applicants, please click the links below. Graduate students please refer to our graduate student page for more information. There are multiple applications that are accepted, including the Common Application, the Coalition Application, and the MSU application.
Once prospective students apply online, the next step is to register with the new student portal. Michigan State University's Office of Admissions will communicate with all applicants via the portal. It is important to frequently check for updates, deadlines, and any required documents needed by admissions.
Requesting Military Transcripts
To request your military transcript, please visit the appropriate link below. All requests can be completed online. Documents must be sent directly to the university to be considered official. If you have questions about military transfer credit, or credit by exam, including CLEP, please contact the SVRC.
Tuition and Fees
The link below covers the following topics regarding tuition and fees at Michigan State University:
In-state and out-of-state tuition*
International freshman
Financial aid
Full-time/part-time enrollment qualifications
Cost per credit-hour
Cost and Aid at MSU
*GI Bill® users are eligible for in-state tuition, but must request it using the proper form. Additionally, veterans, active duty, Guard, reserve, and their qualifying dependents may be eligible for in-state tuition even if they are not using VA benefits. To review in-state fee classification policies for military-connected students, please visit this
website
.
Transfer MSU
Students who anticipate transferring prior academic work to MSU can review Transfer MSU for more information. The searchable site will connect you with the current database of MSU transfer credit equivalencies. Transfer equivalencies for the Joint Services Transcript will be located under Florida, and the Community College of the Air Force under Alabama.
---
Professional Licensure and Certification
Federal regulations require MSU to publicly disclose, for each educational program designed to meet the educational requirements for a specific professional license or certification required for employment in an occupation (or advertised as meeting those requirements), information about whether program completion would meet those requirements in a state. These public disclosure requirements apply to all programs, regardless of their modality (i.e., on-ground, online, and hybrid programs). MSU discloses the information related to the educational requirements for professional licensure and certification in the table at https://reg.msu.edu/Read/PDF/Professional Licensure and Certification - Public Disclosures - Final.pdf.
All current and prospective students are encouraged to contact the applicable professional licensure/certification boards in their respective states for additional information regarding professional licensure/certification requirements, including, without limitation, information regarding any non-educational requirements (such as work experience, background clearance, or examination by outside entities, such as bar examinations).
The information in the table should not be construed as guaranteeing that any particular professional licensure/certification authority will approve a student's application; nor should the information in the table be read to imply that other requirements for professional licensure/certification do not exist or that other requirements for professional licensure/certification have been determined to have been met by MSU's program/course, or that any necessary approvals for clinical or other experiential learning placements are secured by virtue of a student's enrollment at MSU.
State professional licensure/certification requirements are subject to change at any time.
---
GI Bill® is a registered trademark of the U.S. Department of Veterans Affairs (VA). More information about education benefits offered by VA is available at the official U.S. government Web site at https://www.benefits.va.gov/gibill