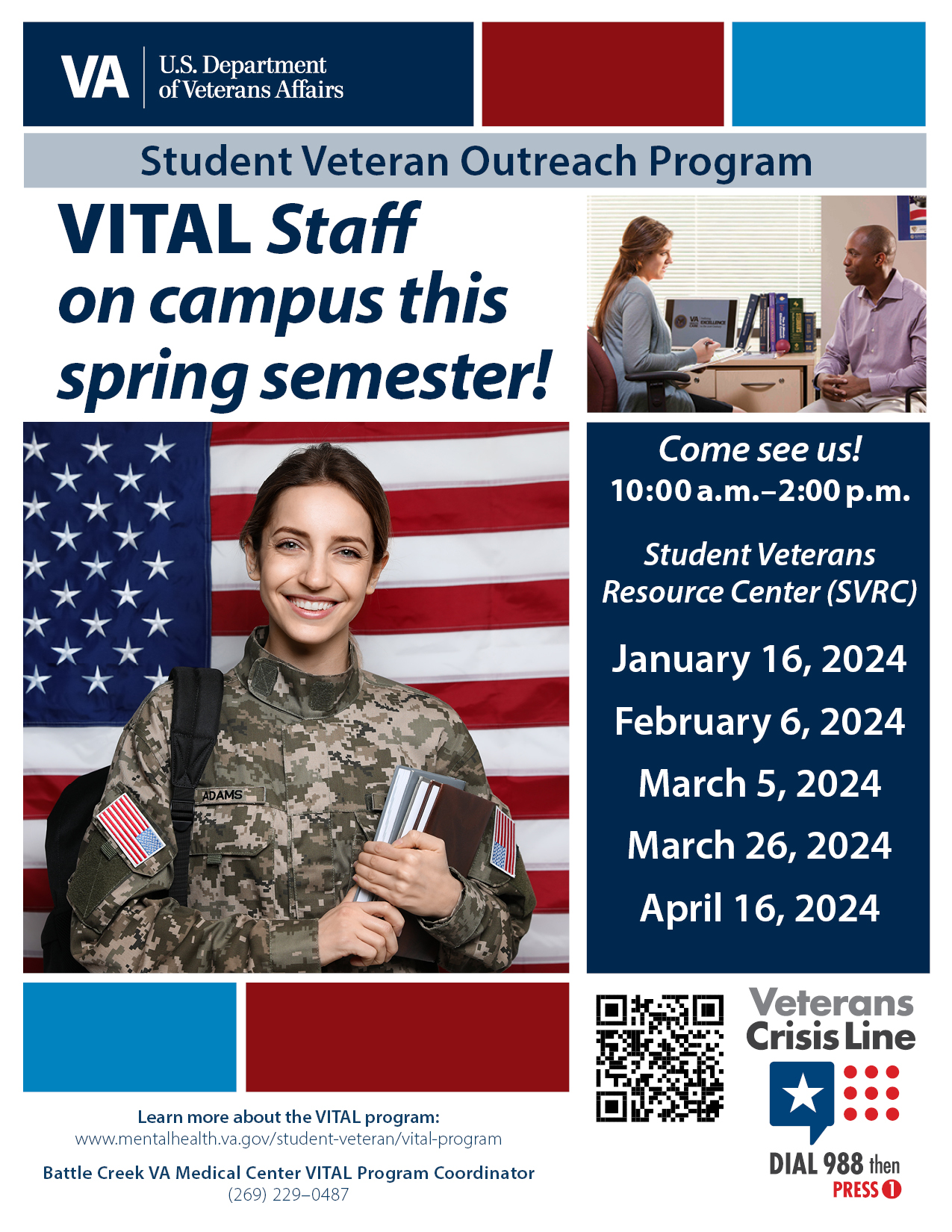 *UPDATED SPRING '24 HOURS*
Many Veterans enter college and university life directly out of the military. This is a significant life transition, and most people need time to adjust to the new setting, culture, and experiences of campus life. This transition is more difficult for some Veterans than for others. They may need more help with physical or mental health issues or with the practical aspects of transitioning to this new environment. That's where VITAL can help.
The Veterans Integration to Academic Leadership (VITAL) program strives to enhance academic retention and success through:
Direct Clinical Care: Offerings of individual, group, couples and family therapy
Care Coordination: Linkage to VA, and community resources to help with presenting needs and assistance navigating VA benefits
Education and Training to the campus community to promote a welcoming and supportive environment for Veterans
Outreach to student Veterans on campus and facilitation of Veteran Health Administration (VHA) enrollment  
The SVRC will host the Battle Creek VITAL Coordinator every other Tuesday throughout the fall semester.