If you're new to using benefits at Michigan State University, these resources will help you learn about the process. It's important to note that you will need to request benefits from the VA and request certification at MSU. These are two separate processes outlined below.
---
Requsting Benefits
To apply for benefits, you'll need to submit an application to the VA. Your specific application will depend on which benefit you're applying for and your military status.
*The benefits application process below does not apply to Chapter 31 VR&E (voc rehab) benefits. To apply for that benefit, follow the instructions here.
Your first step will be to navigate to va.gov. Once there, you need to select "Apply for education benefits"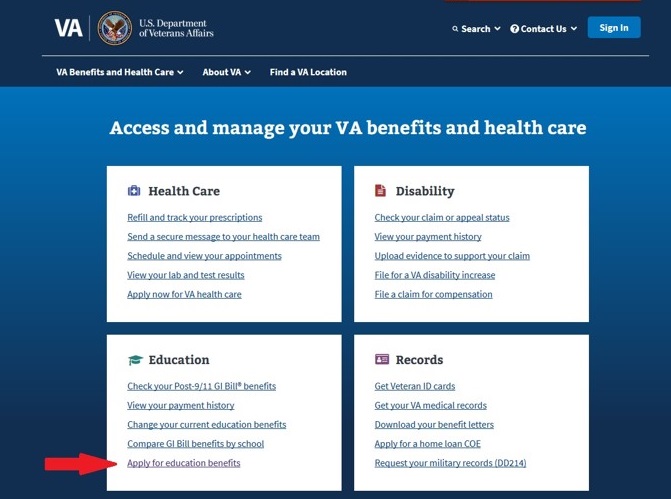 Next, you'll use the green box to work through questions that will determine which form you'll complete. If you have any questions, don't hesitate to contact us.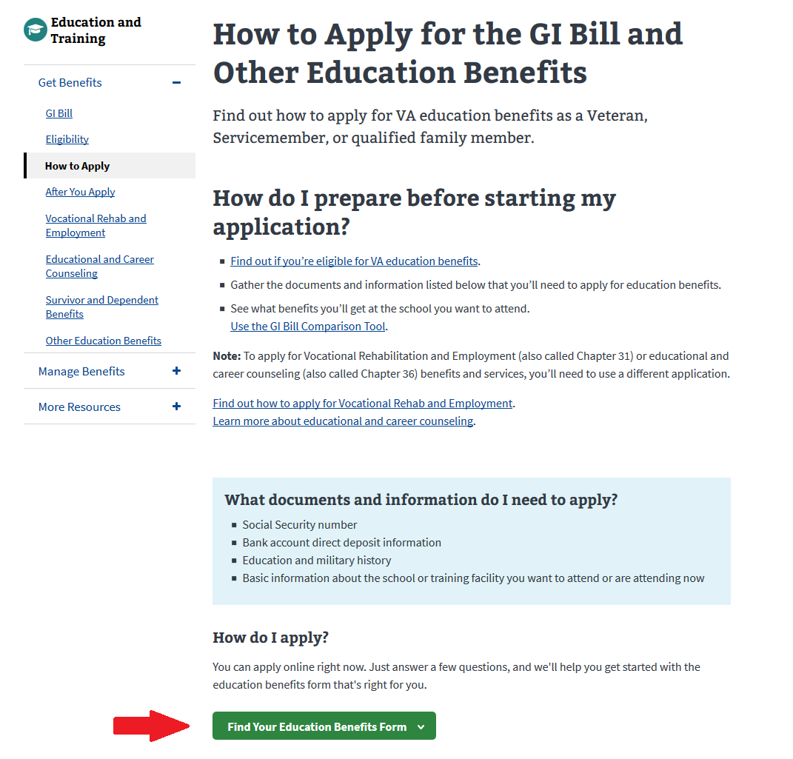 Finally, once you've completed the correct form, you'll be given a confirmation number. Typically, the VA sends you a letter called the Certificate of Eligibility (COE) around 30 days after you submit your request. The certifying officials will need a copy of that COE.
Veterans Certification Team
Hannah Administration Building
Fax: (517) 432-3347
Email: es.ro.veterans@msu.edu
---
Requsting Certification
To use your benefits at Michigan State, you'll need to request to be certified. The certifying officials will need a copy of your Certificate of Eligibility, DD-214 (if applicable), and Enrollment Certification Request. If you are a pursuing a master's degree or a second bachelor's, you'll also need to complete an Academic Program Plan.
These forms must be sent directly to the certifying officials via fax, email, or by dropping them off in person.
Veterans Certification Team
Hannah Administration Building
426 Auditorium Road, Room 150
East Lansing, MI 48824-2603
Phone: (517) 355-5032
Fax: (517) 432-3347
Email: es.ro.veterans@msu.edu
GI Bill® is a registered trademark of the U.S. Department of Veterans Affairs (VA). More information about education benefits offered by VA is available at the official U.S. government Web site at https://www.benefits.va.gov/gibill