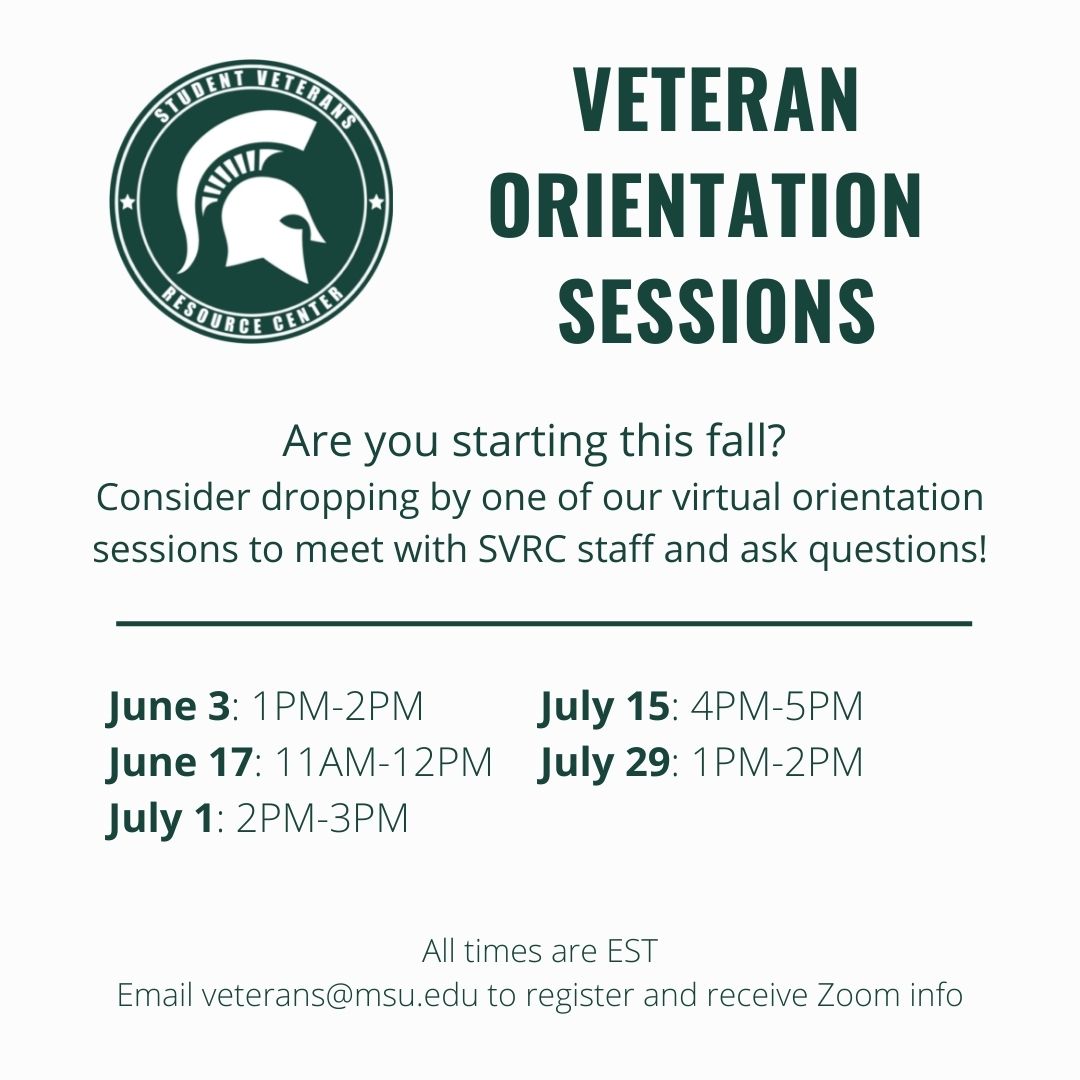 Are you an incoming military-connected student starting this Fall? Consider joining one of our informal orientation sessions via Zoom to learn more about campus and community resources and how to use your GI Bill. We'll also talk to you about enrolling in our UGS 101 First Year Experience section for student veterans and answer any questions you have.
Don't forget to check out our guide and video during your normal New Student Orientation process! Both items have a lot of good info.

Register by emailing us at veterans@msu.edu.